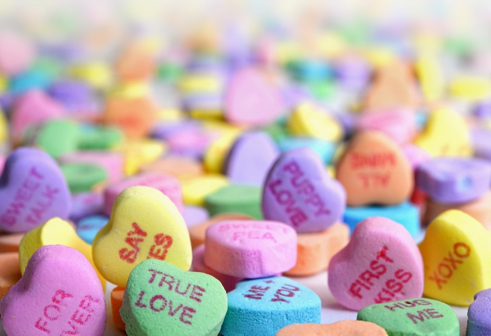 If you've walked into any store lately, you can't miss that Valentine's Day is around the corner. There are hearts everywhere. Candy with hearts, balloons with hearts, socks with hearts, we even saw hearts on a package of bacon the other day! (No, we didn't, but we wouldn't be surprised!) Where this iconic symbol originated is unclear. Some believe the it goes as far back as the 1400s, when it appeared on European playing cards to mark one of the red suits. Others believe the shape resembles the fruit of the plant Silphium, possibly used as a contraceptive in the 6th century BC.
We may have been celebrating Valentine's Day since the 3rd century A.D, but since 1964 there has been another widely recognized event celebrating the importance of the heart — American Heart Month, "a federally designated event … to remind Americans to focus on their hearts and encourage them to get their families, friends and communities involved" (American Heart Association, 2019).
Heart Disease by the Numbers
A shocking report out in 2019 shows that almost half of all adults in the United States have some form of cardiovascual disease! Cardiovasular disease remains the number one killer of all Americans, claiming more than almost 840,000 lives per year. (American Heart Association, 2019). Over 7 million Americans have experienced a heart attack in their lifetime (WebMD, 2019.)
Risk Factors
Some of the risk factors for heart disease are out of our control, such as age and family history. Four out of five people who die from coronary heart disease are aged 65 or older and the presence of heart disease in a parent or sibling, especially at a young age, increases your risk of developing heart disease. (American Heart Association, 2019). Other risk factors, however, are life-style related factors that we can do something about. Knowing these risk factors and taking action today can help prevent you from becoming one of the statistics. Here are 3 of the top risk factors to know about. Check out the website of the American Heart Association or talk to your doctor to understand other factors that influence your risk of heart disease.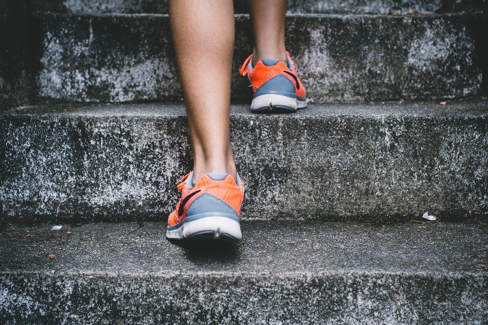 #1: Physical Inactivity
It's not new news that physical activity is essential to all aspects of your physical and emotional well-being. When it comes to heart disease, physical activity helps reduce the risk by helping to control weight, cholesterol, diabetes, and blood pressure. How much physical activity should you be getting? You don't have to become a gym rat to experience the benefits of physical activity. Experts recommend walking or other moderate activities for at least 30 minutes five days a week or a more vigorous work out for at least 20 minutes three times a week.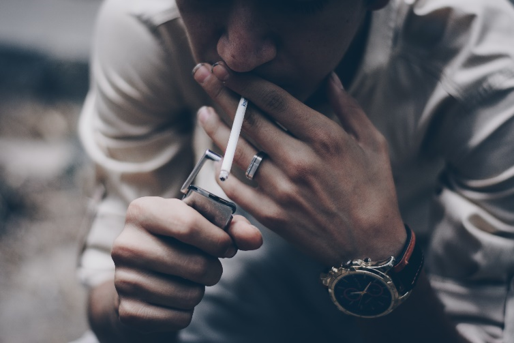 #2: Smoking
Many people associate smoking with lung cancer, but smoking has an impact on almost every part of the body, including the heart. Smokers are twice as likely to suffer heart attacks as non-smokers, and they are more likely to die as a result. New research has shown that even an occasional cigarette can be dangerous. A 2018 report in BMJ Medical Journal states that even one cigarette a day can increase a man's risk for heart disease by 48% and for stroke by 25%. For women, a single daily cigarette increases the risk for heart disease by 57% and for stroke by 31%. The message here: NO level of smoking is safe.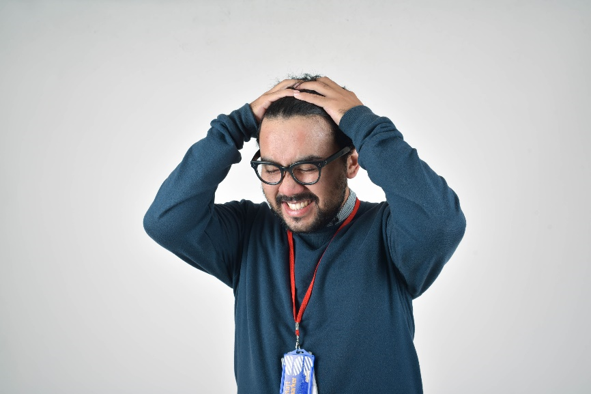 #3: Stress
Stress is another risk factor for heart disease, both directly because of chronically elevated levels of stress hormones like adrenaline and cortisol, and indirectly because stress may cause you to neglect your self-care in other areas, such as eating well or getting adequate sleep.
There are many ways to reduce stress and we will go into more detail in upcoming articles. But, if you've addressed the risk factors mentioned above and are getting exercise and not smoking, then you are already making progress on managing your stress. Getting adequate sleep and eating a healthy diet are also important.
Grampa's Garden has many products to support a lifestyle focused on managing stress as part of your holistic lifestyle, including relaxing lavender oils, sprays, and our Sleepy Time pillow.
Grampa's Garden wishes you a Happy Valentine's Day and a Happy Heart Month.